Hetter

in the Community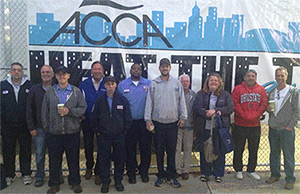 Hetter Heating & Cooling loves Columbus. Owner John Hetterscheidt was born & raised here. A proud 1982 graduate of Bishop Watterson High School, John learned at a young age the value of service not only to his customer but service to his community.
In 2004, John spearheaded Heat the Town – an ambitious charitable undertaking through the local chapter of Air Conditioning Contractor's of America (ACCA). The goal: give back to the less fortunate in our community. After ten years as Heat the Town's point man, John stepped back in 2014 to co-chair this event which takes place one Saturday every fall (preferably a bye week for the Buckeyes).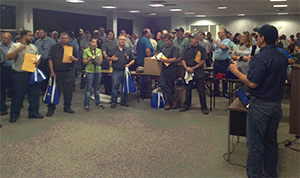 Heat the Town has become a huge success. This event celebrates what is great about our industry here locally. Typically nearly 100 technicians from 12 – 15 local contractors come together to volunteer their time & expertise to help those who can't afford service, repair & sometimes replacement of their gas or electric furnace.
The staff at Hetter so believes in this event that our total staff volunteer rate has consistently eclipsed 60% over Heat the Town's twelve year existence.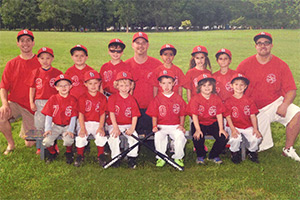 Hetter believes in supporting our youth. We have sponsored NCIL little league baseball for over ten years now; Hetter has donated to help support St. Charles High School baseball; Bishop Ready High School basketball; Upper Arlington High School wrestling & hockey; and when Worthington Kilbourne High School came calling for help in replacing their athletic turf, Hetter stepped up with a hefty check.
Hetter believes in our business community. We are active members of numerous local chambers including: Clintonville Chamber of Commerce; Worthington Chamber, Upper Arlington Chamber; Powell area Chamber of Commerce; Delaware area Chamber & the Hilliard Chamber of Commerce.





Hetter believes in our veterans. In 2016, we have committed to donating $25 for every installation to the U.S. Department of Veteran Affairs. This money will go directly to help supply meals for vets in need.
As Americans, we get to raise a glass and celebrate this great country every Fourth of July because of our brave veterans. Hetter has been a proud sponsor of the Worthington Hills fireworks show every summer for over ten years now.