NEXIA HOME INTELLIGENCE

Trane has teamed with Nexia Home Intelligence (a trusted leader in home connectivity) & Schlage (the trusted leader in home security) to give you the ability to remotely manage your home security, lights and climate control via any web-enabled computer, tablet or smart phone. Streamline control of your smart home system with the Nexia app. Imagine having the ability to monitor and control even your garage door from virtually anywhere.
The brain of the system – the Trane Nexia thermostat - securely connects your home to your mobile phone app & communicates with over 200 compatible devices. Trane's XL1050, XL850 & XL824 thermostats can all be installed with most Trane system combinations to provide remote access to your home via computer or most web-enabled cell phones. Visit our thermostat page to check out specific features on each. You can:
Control lights, locks, appliances, even a camera from anywhere
Control temperature from anywhere
Allow entry to your home through Schlage Home keypad even when you are not there
Assign up to 19 private four-digit codes for family members
Receive instant texts and email alerts when codes are used
Set recurring codes for housekeepers or frequent guest
Add, delete or change user codes remotely
Confirm the status of your wireless lock from anywhere
Program lights to turn on/off at different times of the day
Schedule your lights to turn on when lock code is entered
Trane's XL1050 thermostat is not only cutting edge but also a fashionable addition to your home décor and a central planning center dedicated to your year round comfort. This thermostat comes with:
7-inch High-definition color touchscreen
Customizable background colors
Optional bezel designs
Download weather forecasts in your area
Monitor system run times to optimize energy & comfort
Dealer contact screen for quick access
Secure, monitor and control all important functions of your home with the Schlage Home Security kit which includes:
Schlage Home keypad Deadbolts & Levers with a three year battery life & lighted for night use. Grant access to your home when you can't be there
Schlage Home indoor camera lets you remotely see what's going on at home with video recording capabilities
Schlage Home dimmer module turns on & off lights
Appliance module to help reduce energy usage by turning off small appliances when not in use.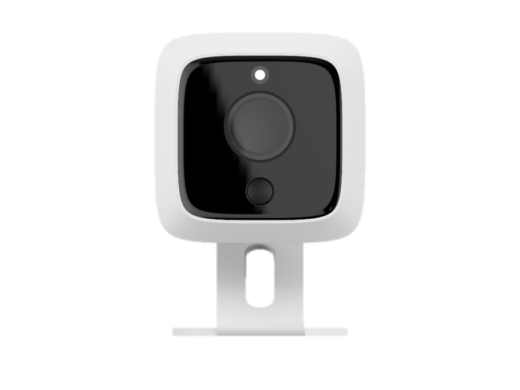 Nexia's Z-Wave based internet system just this year added remote motorized blinds, washing machine cycle light alerts and even partnerships with insurers discounting homeowners for protecting their investment with smart technology. Nexia, like Trane, is a part of the ever growing Ingersoll Rand global empire. As part of their ever expanding network, Nexia even introduced a mouse trap that alerts you when a pest is captured and it is time to empty the trap. Other additions include high definition indoor and outdoor cameras offering wide fields of view, 16GB storage and customized video-based motion sensing zones. For more information, visit www.nexiahome.com or call our office at 614-784-9200.